Bali Island is an attractive place in Indonesia which is known for its beautiful tourist places. Bali, located in the east of the island of Java, attracts tourists for its activities related to water sports on its sea beaches. Bali Island is famous all over the world for its fragrant rice, delicious cuisine, attractive beaches, art culture, and traditions of Bali.
Apart from this, tourists are able to see the view of Sunrise and Sunset Point of Bali in addition to the scenic temples, attractive waterfalls, and retreats during Bali tourism. The beauty of Bali Island compels tourists to come here again and again. If you want to get more information about Bali Island and its major tourist places, then definitely read this article of ours –
Ubud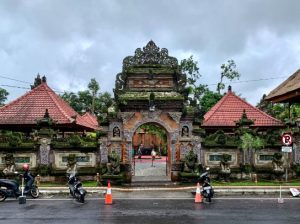 Ubud is considered the cultural capital here. It is home to the most important museums in Bali, including the Neka Art Museum in Ubud and its extensive collection of Balinese paintings. There are music and dance shows every day in Ubud. If you want to see music and dance shows, then Ubud is a must visit in Bali.
Tanah Lot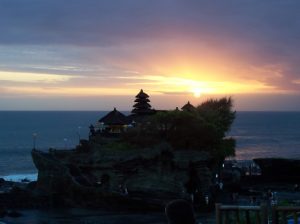 Tanah Lot is one of the most famous Hindu temples in Bali. It has long been an integral part of Balinese mythology. Pura Tanah Lot Temple is one of the six revered cardinal temples of Bali. The Pura Tanah Lot temple is dedicated to the Goddess of the Sea. Being situated on the edge of the rocks, the temple offers breathtaking views. Tourists visiting Bali must visit Pura Tanah Lot Temple.
Uluwatu Temple
Uluwatu Temple is one of the most popular temple of the island. The temple is situated on a rock with a spectacular view of the Indian Ocean. It is said that this temple protects the island from evil forces. Only Hindu worshipers get entry in this temple. The natural beauty here can attract anyone. Tourists enjoy the surf in Uluwatu. The cake dance performances here are also very popular. Here the view of sunrise and sunset is very pleasant.
Seminyak
Seminyak is a small town, famous tourist destination of Bali, Seminyak is famous for great night life and shopping. Home to five-star restaurants, luxurious spas and hotels, the city attracts travelers from all over the world. Tourists are automatically drawn towards Seminyak tourist destination.
Nusa Dua
Nusha Dua is a group of three islands. The romantic destination of Bali, Nusa Dua is very popular among tourists who want to spend some secluded time with their partner. Nusa Dua is one of the best places for honeymoon in Bali. Apart from this, many water sports like snorkeling, golf course, surfing, scuba diving, parasailing, etc. are major centers of tourist attraction in Nusa Dua. If you like scuba diving then you are going to love this place.
Canggu
Canggu tourist places included in the places to visit in Bali is a coastal village. Which proves to be an ideal place for all kinds of tourists, especially for tourists who are in search of peace. Surfing, sea waves, sunrise and sunset views and swimming in Kanggu are their own pleasure.
Bali Safari and Marine Park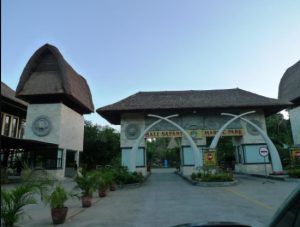 The Bali Safari and Marine Park here is located an hour's drive from Ngurah Rai Airport. Here, you will spot creatures like owls, tigers, warthogs, and more. This is one of the best places to visit in Bali in 2023. Apart from wild spotting, there are also special animal shows here.
Mount Batur
Mount Batur is an active volcano that houses a village and a lake. You can see a very beautiful sunrise from its mountain and it will take you about 2 hours to climb it. While climbing uphill, you should also take some rest in between. Pura Ulun Danu Batur, one of the nine major Hindu temples, is also located here and the interesting thing is that this volcano becomes active many times.
Tegallalang and Jatiluwih Rice Terraces
If you're a photographer trying to capture Bali's beautiful emerald-hued rice fields, the Teglalang or Jatiluwih rice terraces should top your sightseeing agenda.
About a 30-minute drive north of Ubud, the Tegalalang Rice Terraces is one of the most famous areas for photographing these iconic landscapes and absorbing their timeless beauty.
About a 90-minute drive from Ubud, the Jatiluwih rice terraces cover more than 600 hectares of rice fields along the hills of the Batukaru mountain range.
What can you eat in Bali?
The food in Bali is diverse, and hence you can find cuisines and restaurants from all over the world here. Even though Indonesian dishes often contain meat or fish.
Many dishes can easily be adapted to suit vegetarians, and hence various restaurants offer a good selection of vegetarian dishes.
 Best time to visit Bali
The best time to visit Bali tourist destination is considered to be between April to October. During this time tourists can also be a part of water related activities in Bali and enjoy here.
Read Also: Top 10 Places To Visit In India In June