Men need to clean their faces regularly to keep their look and feel best. Even Splashing the face with hot water is a good trick to cleanse the pores and prevent wrinkles, but still, there is a need to use good face wash. There are many face washes available for men online at affordable rates. This article tells you about the 8 best face washes for men that make your face look great and prevent wrinkles.
Blu atlas volcanic ash face cleanser
According to studies, it is determined that the best face wash and cleansers use natural ingredients while manufacturing. The top 1 face wash for men, blue atlas volcanic ash face, is made of the latter ingredients to promote a satisfying and deep cleanse every time when you use it. It is volcanic ash that balances the PH of your skin, reduces grime and works well on your face.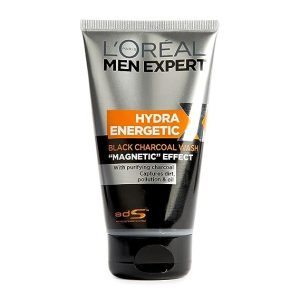 Loreal is also listed as the best face wash for men, which brings outstanding results for your face. It is an energetic and hydrating face cleanser that is used by men every day due to its gentle and deep cleansing action. This product is infused with charcoal, which helps men to fight off oily skin, dirt, clogged pores, etc.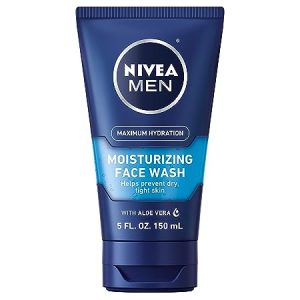 Nivea men's maximum hydrating moisturizing face wash is made up of aloe vera, which makes it the most effective and hydrating natural clean wash. Aloe vera not only moisturizes the skin but also helps men soothe their skin and reduce irritation, making it the best choice for men. It is the best face wash for those men who suffer from red or inflamed skin.
Dove Men + Care Face Wash Hydrate + is the best men's face wash because of its affordability. Only some quality facial face wash products are available for only a hundred dollars, so it becomes a good choice if you have a limited budget. The best thing is that this face wash is manufactured with a unique formula and helps men to replace retain hydration and lost moisture.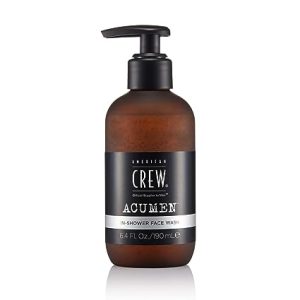 American Crew face wash for men is the best face wash used in the shower and is free of hydrating oils. It combines antioxidant agents and moisturizing with vitamins and helps to invigorate the skin and give your skin cells the required to thrive. This face wash comes with a certified, classic American crew fragrance.
Rugged and dapper daily power scrub facial cleanser
Rugged and Dapper provide you with 2 with 1 foaming face cleaner and facial wash in the same bottle. It is the best product for men who want clear skin by removing dead skin cells and preventing acne. It is good to use on the skin on which skin is pores. This face wash is made up of gentle, natural ingredients, so this face wash will not strip the moisture of your skin where it is not required.
Botanic hearth tea tree and mint face wash
Botanic Hearth's Tea Tree & Mint Face Wash is made up of the titular ingredient, but also coconut oil, mint, jojoba oil, and rosemary oil. These ingredients make it a good face wash for men and help you to get hydrating and calm skin. It reduces irritation, washes dirt and impurities away and removes dead cells from the skin.
Brickell Men purifying charcoal face wash
Brickell Men's Purifying Charcoal Face Wash is considered an affordable face wash. It is available in small bottles that consist the 8 ounces of product. Well said, there are many best things about face wash. It consists of ingredients with which it is made, including charcoal, that work to deep cleanse your pores and reduce skin irritation.
Conclusion
All the above face wash works well on men's skin. If you are suffering from irritation, acne, pores, or other skin dryness issues, then using such a face wash is the best option for you. Moreover, the face wash for men also helps them to remove dust and dirt from their skin.
Read Also: Top Best Skincare Brands In Australia