Blush is one of the best products in the makeup world. Whether you want an instant look or out to door full makeup look, these small steps of choosing the best makeup products can help you a lot.
If we talk about the best makeup, the cream blush comes at the top. A good blush adds life and colours to cheeks that emulate the healthy flush, a dewy formula or shimmer. In this post, you will know about the 7 best cream blushes in Uk.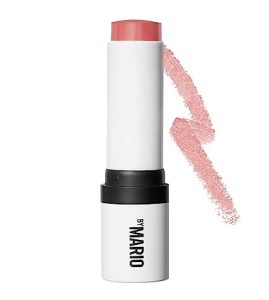 After shaping the beauty look of famous makeup artists, they launched their own brand in 2020, known as Makeup by Mario. Their makeup products collection, including cream blush, is best with a range of contour products, eyeshadows, brow pencils, etc. The blush sticks of this best brand stand out in the competition because they get high positive reviews from their clients, who already tested it.
Milani cheek kiss cream blush
All of us know that the horrors of blushes with chalky finishes are sold in the market in two shades. Now, the products of the popular impulse spot are filled with many hidden gems, including the Milani Cheek Kiss Cream Blush. It provides bright colours to customers in clear packages that appear like small cellophane-wrapped candies. It gives a sweet treat to your cheeks.
The best thing is that it is easier for people to use this blush stick. This product is worth trying for you because it has balmy texture glides that put less pressure on your cheekbones.
Victoria Beckham beauty cheeky posh cream blush stick
The blush stick of this brand makes it the most popular makeup brand in the market. The best tortoise shell tube will be considered a nice sitting on a vanity. Along with the appearance, the tip of this blusher is smaller than the cream blush. It allows for the target application as you decide how much and where to apply it. The people who test this cream blush confirm that it is good by giving positive reviews.
Anastasia Beverly Hills stick cream blush
Anastasia Beverly Hills is called the expert of brows, but if you do not try this cream blush, then it is worth adding to your makeup products. There is a synthetic type of brush on the end to buff out the colour after use to the cheeks. It is easy to use and melt this cream blush to your skin and is overall lightweight. This statement is confirmed by users who have tested it already. The blush stick is available in the market in 5 different shades, deep peach, light peach, deep and light pink, and brown, with additional sparkles. The shimmer of this cream blush adds a radiant look to your cheeks. It means it gives a glowy and beautiful finish.
Maybelline New York cheek heat gel-cream blush
Maybelline New York Cheek Heat Gel Cream Blush is another popular cream blush available in the market that hit after launch. It is a water-based blush that gives provides the fireside flushed effect. It is a weightless product that uses on the cheeks, as it is confirmed by the lab assistants. The glides of this product into the skin are not heavy or not sticky at all.
Even the lightweight texture was the best bit about this product, but still, it is light pigment. It is good for the glow, but it will be hard to do coloured cheek.
Milk makeup lip + cheek cream blush stick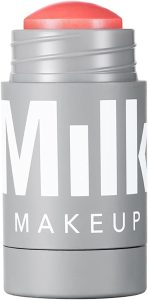 The versatility of this blusher made it a competitor for the winner lists. The formula consists the avocado oil, mango butter, and apricot oil for the hydrating boost and provides the best quality and look to your cheeks.
Rare beauty stays vulnerable, melting cream blush
Selena Gomez launched the best makeup brand, named rare beauty. She makes authentic blusher and other makeup products for clients. It comes with a number of unrealistic messages from clients who already tested their blusher.
Conclusion
Here are the top 7 cream blusher that many customers use and get quality results. It makes you more clear appearance and a great look.
Read Also: Dior Lip Oil