Punjabi songs achieve a great place in the world music industry because of their popular songs and talent. Music and songs are the best way for people to enjoy alone. Music is an integral part of every occasion.
This is the reason why Punjabi singers gain a good presence all over the world. Many Punjabi singers have a strong position in the music industry due to their skilful and sweet voices. This article is written on the top 10 Punjabi singers who hit the music industry and made unbeatable records.
Sidhu Moose Wala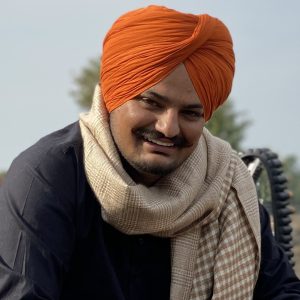 All people better know that the Sidhu moose wala is an all-time favourite and most popular singer in the Punjabi industry. He was also gain huge love from international countries. He sang many different songs in the Punjabi language. His full name is Shubhdeep Singh Sidhu. He is the best Indian Punjabi singer and songwriter.
His name is highly associated with Punjabi cinema and music. He was born on 11 June 1993 and died on 29 May 2022. His best track is " so high", from which he gained huge popularity. Later, he released another album, PBX 1, which peaked on the Canadian Billboard album charts. Here are the popular hit tracks of Sidhu moose wala
It's all about you
Dhakka
Self-made
So high
Gurdas Maan
Gurdas Mann is a renowned name in the Punjabi music industry because of his gold voice. He is a popular figure in the Bollywood and Punjabi industries. He is also a song choreographer and mostly works in the Punjabi music and cinema industry. He was born in Gidderbaha Muktsar on 4 January 1957.
The good fact here is that the Gurdas Maan has written more than  307 songs and sung around 34 albums. Initially, he made his strong figure by singing the Punjabi song Dil Da Mamla Hai.
Karan Aujla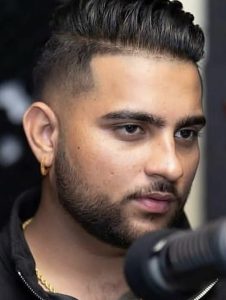 Karan Aujla is a rising star and popular singer in the Punjabi Music industry. He is the only singer in the music field who gain huge popularity in a short time. Many youngsters of Punjab support him. Many unbeatable songs are sung by this singer.
Karan Aujla was born in Ghurala on 18 January 1997. But the sad fact is that he lost his parents at an early age and soon engaged himself in songwriting passion. At a wedding, he met with the popular Punjabi jassi gill and sang many songs from the famous range.
Jaani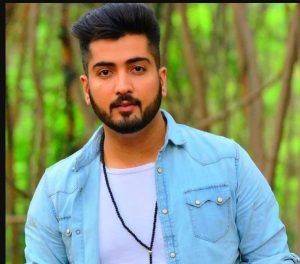 Jaani is a well-known name in the Punjabi industry as a songwriter or singer. He was born in Muktsar on 25-05-1989. He is an Indian singer, songwriter, lyricist, and music composer. In a short time, he gains huge fans with his popular songs. In the Punjabi industry, he mostly worked with another popular Punjabi singer, B Praak. Their name is also connected to the Punjabi music industry.
Gippy Grewal
Gippy Grewal is a well-known Punjabi singer born on 2 January 1982 in VPO Koom Kalan, district of Ludhiana, Punjab. He plays various roles in his life. He works as a Bollywood/ Punjabi actor, singer, producer, writer, and director. His full name is Rupinder Singh Grewal.
His song "Phulkari" completely flourished in the Punjabi music industry. He also released his debut with chalk lai's album, produced by Atul Sharma. Here are the super hit tracks of Gippy Grewal
Mutiyar ni
Car nachdi
Jaan
Sooraj
Fark
Babbu Maan
People from all parts of Punjabi and even Haryana love the most popular Punjabi singer, babu maan. He sang many songs in his life. He was born in 1975 year in Khant, Manipur, Fatehgarh district. His real name is the Tejinder Singh.
He completed his early education in a private school in Maanpur and graduated from a Ropar government institution.   He has loved to sing songs from his early 16 years of age and has a number of fans all over the world. He becomes a popular artist in the Punjabi industry. Here are super hit tracks covered by this singer
Kabza
Dil tan pagal hai
Mere dil vich
Ohi chann ohi raataan
Mittran di chattri
Ammy virk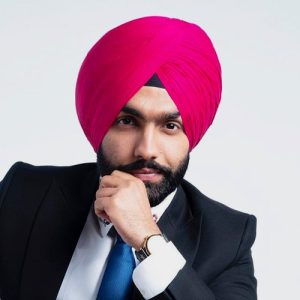 Ammy Virk, whose real name is Amninderpal Singh Virk. He is a Punjabi song producer and singer born on 11 May 1992. Ammy Virk is the finest singer and actor in the Punjabi industry. He sang various Punjabi songs like wang da naap, Tiaraa, zindabad yaarian, and many more songs that are loved by a high number of people. There are many hit Punjabi movies that are also done by ammy virk, which also work and gained huge love and popularity. The list of popular tracks of ammy virk are
Gedha
Mini cooper
Wang da naap
Akhiyaan naar diyan
Sharry Maan
Sherry Mann is a Punjabi Indian singer and film actor. He was born on 12 September 1982 in Mohali. He is ranked in the top 10 Punjabi singers and is popular in the whole industry because of his talented acting, singing, and songwriting. Her movie Yaar anmule become the most successful album of Sharry Maan.
Ranjit Bawa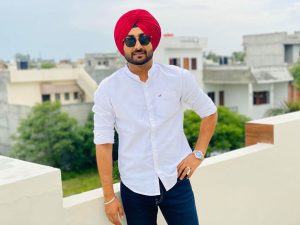 Ranjit Bawa is a young and popular Punjabi singer who belongs to the modern category generation. He becomes the most popular figure in folk singing. With their great voice, he gains huge popularity. He also works in the best Punjabi movies, like high-end yaariayan and very Barbara chaya.
Diljit Dosanjh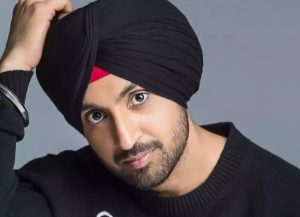 Many people think that diljit dosanjh is a Punjabi singer, but he plays multiple roles very well. He also works in many Bollywood movies. He makes his first movie in the Bollywood industry, which hit among all movies, and that movie's name is Udta Punjab.
Conclusion
Here are the top 10 Punjabi singers who hit the industry and made their strong reputed position. All of them give the best songs to the music industry and spread their voice all over the world.
Read Also: Top 15 Famous Punjabi Songs