In today's vibrant Indian music space, dated 2023, there exists an ever-expanding community of creative individuals whose natural talent for rapping makes them stand out from the rest; however, picking just ten elite among them is quite challenging.
In this article, we are going to provide you with a selection of gifted artists whose exceptional skills, influence, and hard work have garnered plenty of admiration within India's burgeoning rap scene.
Divine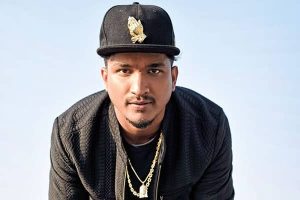 A true pioneer of Indian rap music is Divine, who originally hails from Mumbai. He is well known for his standout track "Mere Gully Mein", as well as a body of other noteworthy songs. Divine's style is characterized by its poignant and stark storytelling approach. His genuine persona and ability to weave intricate narratives have solidified his reputation within the wider Indian rap community.
Naezy
Rapper Naezy is counted among Mumbai's most accomplished musicians. He has made significant strides in advancing gully rap as a genre with his authentic lyrics and powerful delivery style. By touching on themes that reflect street life's daily challenges and dreams, he offers listeners insights into the gritty reality of modern Indian cities.
Emiway Bantai
Over the past few years, Emiway Bantai has emerged as a popular artist with his vibrant and infectious music. His remarkable ability to switch between Hindi and Marathi dialects, coupled with his adaptive style. Emiways' songs are usually based on hip-hop and rap themes that have a universal appeal among listeners from diverse backgrounds.
Raftaar
Thanks to his excellent wordplay and lightning-quick delivery, Raftaar has established himself as one of the most well-known rappers in India. For his live performances and commercial success, Raftaar is well known. He has contributed to numerous number-one hits. He has contributed to additional Bollywood films, expanding his sphere of impact.
Badshah
Although he is most recognized for his widespread commercial success, Badshah has unquestionably had a big impact on the Indian rap industry. His memorable melodies, contagious beats, and witty wordplay have elevated him to stardom. Due to his skill in fusing popular Bollywood elements with rap, Badshah has a sizable fan base.
MC stan
MC Stan, also known as Altaf Tadavi, has been making waves in the Indian rap industry. Although he began singing Qawwalis when he was 12 years old, he eventually transitioned to hip-hop and has since written and produced a significant amount of rap music. His abilities were acknowledged when he triumphed on Bigg Boss 16, becoming the most popular competitor in the program's history. Moreover, he has received encouraging words from other well-known rappers like Badshah and Seedhe Maut.
Kaam Bhaari
Known for his lightning-quick delivery and beautiful wordplay, Kaam Bhaari is a talented rapper and lyricist who is a part of the gully rap movement. He first rose to fame as a result of his roles in the film "Gully Boy" and has subsequently produced his own songs that highlight his distinct aesthetic and breadth of artistic expression.
Prabh Deep
Prabh Deep has gained acclaim for sharing heartfelt songs that tackle social topics. Rooted in his upbringing in Delhi, these tracks are informed by both personal experience and keen observation of current events. Critics have praised Prabh Deeps' ability to weave together a stirring story with insightful commentary that resonates with listeners.
Spitfire
Nitin Mishra's charisma as Spitfire reached great heights following his poignant and soul-stirring poems in "Gully Boy." His extraordinary talent lies in melding Hindi and English effortlessly together while using contemplative words that tug at one's heartstrings. Undoubtedly, Spitfire stands out for the way he masters the art of invoking numerous emotions through music.
Raja Kumari
Despite being situated in the United States, Raja Kumari has had a big influence on the Indian rap scene. She contributes a unique combination of Indian classical music and Western rap, and she is well known for her fiery delivery and empowering lyrics. Many young artists have been motivated by Raja Kumari's powerful presence and uplifting teachings.
Conclusion
These ten Indian rappers offer a broad spectrum of rap genre influences, viewpoints, and styles. Each musician has made a substantial contribution to the development and international acclaim of Indian rap, making them notable names in the field.
Read Also: New Songs | Famous and Romantic Hollywood New Song