Everyone knows that the best coffee is available in Australia only. People desire to locate the top coffee brands in Australia because the country is populated by coffee enthusiasts. People sometimes have trouble locating the finest coffee companies since there are so many options listed in Google search results. You should read this article in its entirety if you want to sample the greatest coffee in Australia.
Coffee alchemy
If we talk about the best coffee brands in Australia, then Coffee Alchemy comes at the top. The Marrickville roaster is considered the recipient of the title Australian Barista Champion, the five coffee bean awards winner and the title Australian Cupping Champion. You can easily grab the bag of beans and coffee store or buy it online.
Proud mary
At proud mary, the grinders are full of home-roasted blends that you can buy as a take-home treat. You can easily get delicious blends that are delivered directly to your door with a subscription only. This is the reason why Proud Mary is also added to the list of the best coffee brands in Australia.
Barrio collective coffee
If you are looking for the best coffee brands in Australia in Braddon, Australia, then you should visit the barrio collective coffee. With the range of brews and sweet tasty pastries, you can not be wrong to go on a coffee break.
Blackstar coffee
Blackstar Coffee is located in the west end of Brisbaneof, which gives you the best experience of trying coffee. There is a hefty operation that continues at this coffee shop. The brand provides a wealth of espresso blends and single origin that is perfect for those who want to up to home coffee.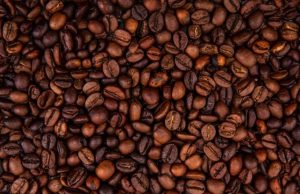 Campos coffee
The New South Wales flagship is the storefront for the iconic Australian roaster Campos Coffee situated in Newtown. From more experimental roasts to expertly brewed lattes, this coffee brand provides a little bit of all to you. The best thing is that it does not have a big business playing house. This coffee shop is located in the Newtown classic scene.
Mecca coffee
You can easily smell the beans of coffee before the mecca in Alexandra visit. It is because they roast on location in vintage probate roasters and ensure deliciousness and consistency. You can check this coffee brand and get the bag or some pods to take a visit here in Alexandra.
Market lane coffee
Market lane coffee is considered a roaster retailer and boutique roaster that prides itself on sourcing beans from the best producers in the world. The roasting of market lane coffee takes place at Prahran market in small batches. The shop is located where they produce seasonal coffee and where you buy your own supply to take home.
Seven-mile roasters
Seven Miles Roasters is led by the award-winning coffee roasters team. It delivers the goods through the cups to its guests. It is not only the best Australia's best coffee producers, but also it provides the leading industry coffee science, sustainability programs and café support. As they put it, it is a location where art meets with science to produce exceptional coffee.
Patricia coffee brewers
Patricia coffee brewers provide you with the best coffee in Australia. It makes your journey down Little Bourke Street Melbourne. It is the best quaint coffee shop that knows well how to roast bean and provide a range of baked goods and delicious coffees. A Melbourne's caffeine-addicted locals, it added the glass of water on top perfectly.
The cupping room
If you want to visit the best brand coffee shop in Australia, then you should visit the cupping room in Canberra, Australia. It is the best coffee shop for coffee lovers to try. Think about filtering cold drip coffee, espresso, pour-overs, etc. and crafted blends and reserve teas that are perfect to choose
Conclusion
Coffee is proven best to give you more energy, burn fat, and make your productive all day. This is the reason why more people prefer coffee to tea. You can choose any of the best coffee brands mentioned above and visit Australia to try the best coffee.
Read Also: Top Best Kitchen Cabinets In Australia